A stylish and minimalist cottage with lovely light inland and beautiful lake views.
Architect-designed summer house in 1st row with full lake view. All ceilings are for the chicken, all floors are lined and the floor plan is simple and open with focus on the location.
The accommodation comprises: Open hallway with closet space, three good bedrooms – one of which has closet space, tiled bathroom with shower nook, whirlpool, toilet and sink with closet. Spacious kitchen / dining room with white kitchen and dining table, open living and dining area with cozy enclosed fireplace and exit to the wooden deck at an angle with beautiful lake views.
Kongsnæsparken is a beautiful cottage setting right next to the Storstrømmen Strait. In the complex there is a good restaurant, playground / campsite, kayak sailing, and the entire complex is set in a beautiful natural area with rich wildlife.
Here's relaxation and self-pity really put in place!
Ejendoms Id: 23682
Pris: DKK 1.245.000
Ejendom areal: 91,00 m2
Helårsisoleret
Naturgrund
Brændeovn
Havemøbler
Kontakt information
Ejendomsmaegler
Kontakt
Bestil en fremvisning?
Kommentar til ejendom
Du mangler at
logge ind

for at kunne kommentere
Lignende ejendomme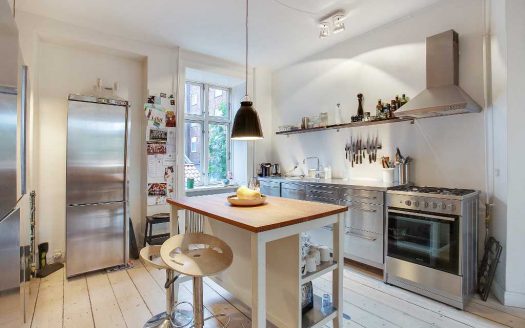 DKK 999.000
I det eftertragtede sommerhus område Weisemindeudstykningen på Marielyst Strand. Helårsisoleret, brændeovn –
[mere]
I det eftertragtede sommerhus område Weisemindeudstykningen på Marielyst Strand. Helårsisoleret, brændeovn –
[mere]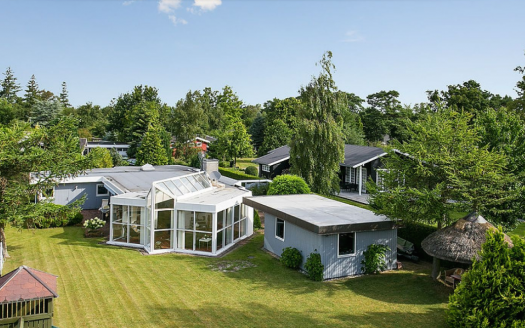 DKK 2.750.000
I 1.række til Sildestrup strand og ca. 30 min. gåtur fra Marielyst Torv, ligger denne perle af et sommerhus, som i
[mere]
I 1.række til Sildestrup strand og ca. 30 min. gåtur fra Marielyst Torv, ligger denne perle af et sommerhus, som i
[mere]